Regular price
Sale price
$95.00 USD
Unit price
per
Sale
Sold out
Share
View full details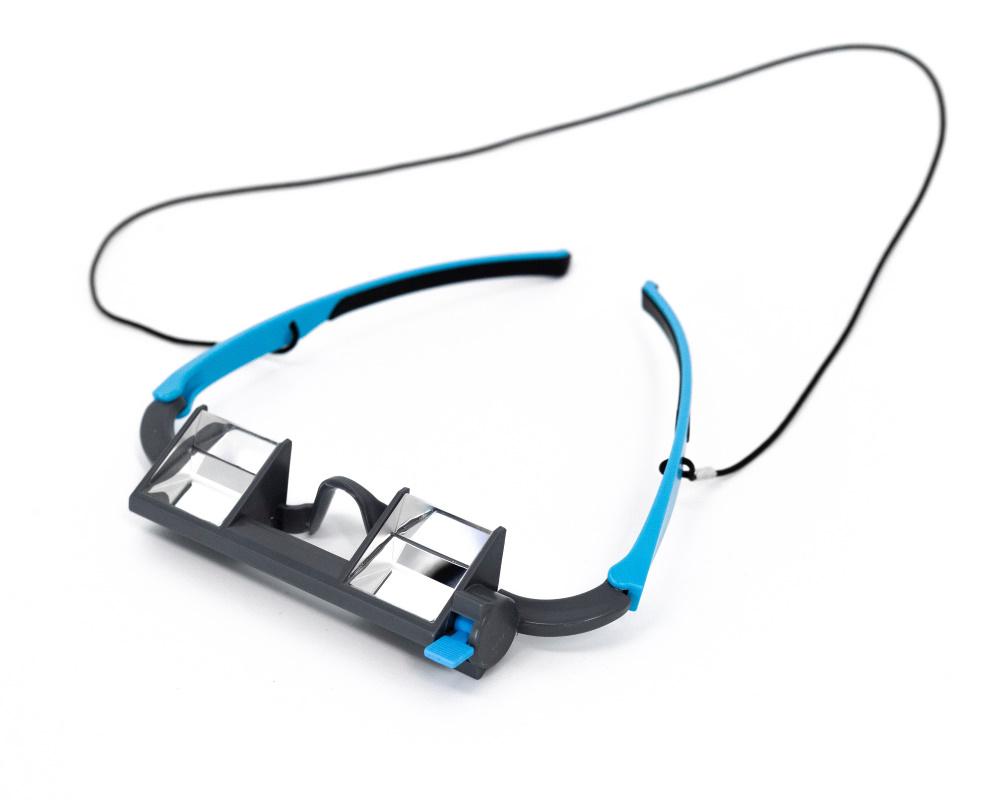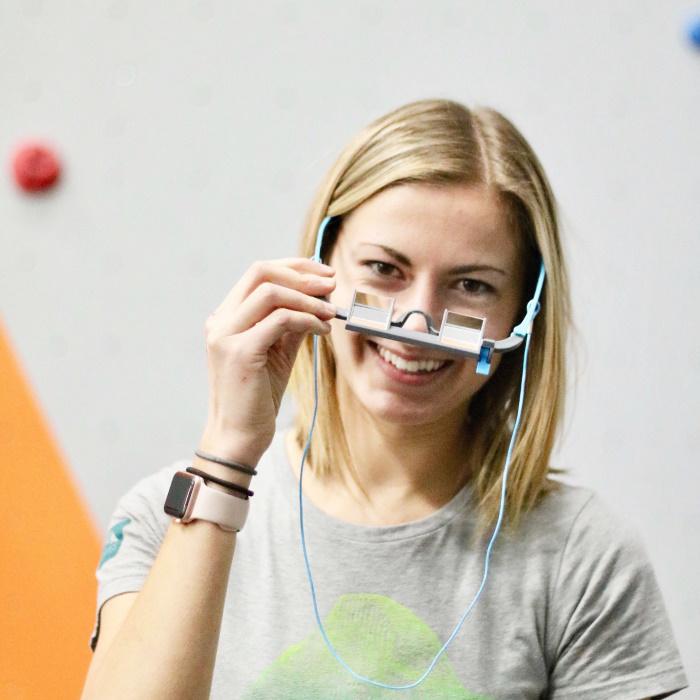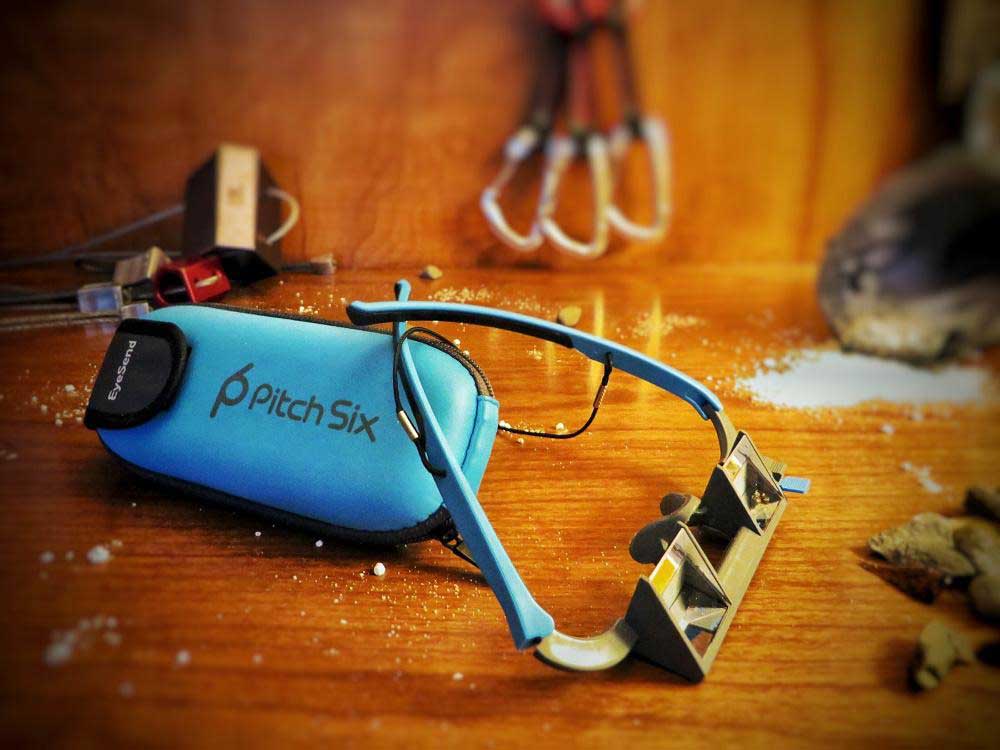 Belay Glasses Without Bending Your Neck!
Features
Eliminates Neck Strain

Three Fields of View
A Solid Frame Withstands Crag Use!
Easy On, Easy Off! Fits over most prescription glasses.
An Awesome Case Design!

In the Box
Belay Glasses 101
EyeSend belay optics eliminates neck pain by allowing you to adjust your field of view using the optics in the glasses instead of the muscles in your neck. They are the first adjustable-view glasses on the market that are of high quality and multi-pitch. 
Current rock climbing glasses only elevate your field of view by a fixed 60°. If you climb on cliffs steeper than this, you're compensating by craning your neck which causes strain. The EyeSend field of view is adjustable from a 60° slab to a 120° overhanging route. You can use this range of adjustment to maintain a neutral, pain-free neck position while belaying, regardless of the cliff angle.
Key Features

Adjustable view angle

Increased belayer comfort leads to a safer belay
Three fields of view: Through, Over, Under
Left-hand-only adjustment that works great with a GriGri
Solid frame, made from 25% reused material, unlike plastic frames 

Easy on/off integrated using a neck strap
An EVA hard-shell case with beefy 1/2" webbing attachment
One planted tree for every pair sold!
Great peripheral vision with large prisms. 
Technical Belay Specs
Climbing Glasses

View range:

60° (low angle slab) to 120° (steep overhang)

Weight: 50 grams

Frame material: Polycarbonate plastic, 25% recycled
Lens material: Anti-reflection-coated glass
Mirror material: Glass

Carrying Case

Weight: 70 grams
Material: EVA hard-shell case
Webbing: 1/2" nylon with D-ring

Included in Box


EyeSend glasses
Integrated neck strap
Case w/carabiner
Microfiber cleaning cloth
L-wrench for field servicing
Spare screw


Designed and Built in the USA
Belay googles reflect the image of the climber twice. The first reflection is off the mirror-coated bottom of the prism. Like any mirror, this first reflection inverts the image of the climber. The image is reflected a second time off the top surface of the prism (due to total internal reflection), flipping the image back to normal.
Regular belay glasses use a fixed prism and therefore have a view centered around 60° from horizontal. Rotating regular belay glasses on your head does nothing to change the angle of view as increased refraction offsets the rotation. EyeSend's adjustable prism allows the belayer to change the angle of view by adjusting the bottom mirror angle.
EyeSend glasses are designed and manufactured in Logan, UT, USA. Keeping the product as local as possible helps reduce the manufacturing carbon footprint and feeds local businesses.
Patent Pending
The EyeSend Adjustable-View Belay Glasses are patent pending.